How to get involved

Would you like to be the Young Inspector?
If you would like to be the next Young Inspector, please contact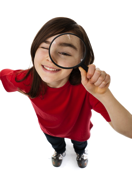 Elzbieta Chandrasena by email: elzbieta.chandrasena@camden.gov.uk
Telephone: 020 7974 1850 or send a message to Talk to Us
Tell us your views
This year Young Inspectors are inspecting the health service and support for looked after children and care leavers.
This involves finding out from young people what they think about the support they get with health issues - what is working well and what could be improved.
Please give your feedback about how Camden looks after your health.
Give your feedback here if you are aged 8-12
Give your feedback here if you are aged 13-17