Out and About
Believe it or not but we're pretty lucky in Camden as we've got loads of resources for young people. These range from advice services to support services where you can spend a few hours, get a free lunch or see friends.
Here are a few of them:
Camden Coo-l card for young people
Are you aged 12-16 (school year 9-11)?
Do you live in Camden?
You might qualify for the free activities coo-l card.
For more information visit: COO-L.com or tel: 0800 5999 575
http://www.coo-lcamden.meganexus.com
Camden Summer University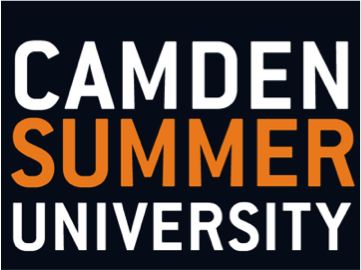 Summer holiday courses for young people aged between 13-19 years (and upto 25 for those with learning disability). Meet the Summer University Peer Motivators. http://www.cmdn.co.uk/summer
Youth Accreditation and Achievement
This is nationally recognised awards scheme and qualifications for young people in a range of 23 programmes including: Arts Awards and Sports.
The team also provides training and support for professionals working with young people in Camden. To find out more click here
Duke of Edinburgh Awards
This is a programme of enjoyable and challenging activities for anyone aged 14-25.
Love Camden
Camden Activity Zone - guide to events, shopping, culture and
going out in Camden.
More information here.