Ofsted Inspection Reports of Childrens Services
What is Ofsted inspection?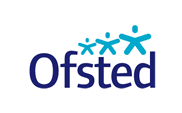 A team of inspectors, appointed by the government looks at files and speaks to lots of different people whose job is to keep children safe, including: social workers, teachers, nurses and doctors.
They also speak to children, young people and their families and carers.
The Ofsted Inspectors look at what is working well and where things could work better.
What Ofsted inspectors said about Camden children services?
1. Letter from Ofsted inspectors about Fostering Services - Children and Families in Camden (January 2013)
Here is some of what the Ofsted inspectors said in a letter to children and young people:
We know that you are making excellent progress in your foster placements.

It was clear to us that you are living healthy lifestyles and are achieving well in your education or training and you participate in a range of activities you enjoy.

We know you really feel much a part of the family in your foster homes and your foster families genuinely care for you.
To read the full letter from the Ofsted inspectors click here

2. Report from Ofsted inspectors on: Joint inspection of multi-agency child protection arrangements (December 2012)
Here is some of what the Ofsted inspectors said in the report:
The things the agencies do to keep children safe are good. They are good at listening to children and understanding what they need.

Here is a summary of the things we found at the inspection that were generally good or outstanding and the things we told the agencies…..
To read more click here